Ebony our only black girl. Both her parents have outstanding pedigree. And they have come to us from 2 renowned kennels.
Ebony is a delightful and laid back girl with a very sweet temperament. She produces beautiful black and chocolate puppies. Ebony just loves playing and competing with our other dogs. She is a genuine'retriever'.
Her next litter is due in Feb 17.
| | |
| --- | --- |
| Registered Name: | Arroser Ebony |
| Call Name: | Ebony |
| Birthday: | 1/4/2014 |
| Sire: | Driftway Take The Lead |
| Dam: | Lacote August Oak |
| Right Hip: | 1 |
| Left Hip: | 6 |
| Right Elbow: | 0 |
| Left Elbow: | 0 |
| Australian Grade: | 2 |
| International Grade: | C2 |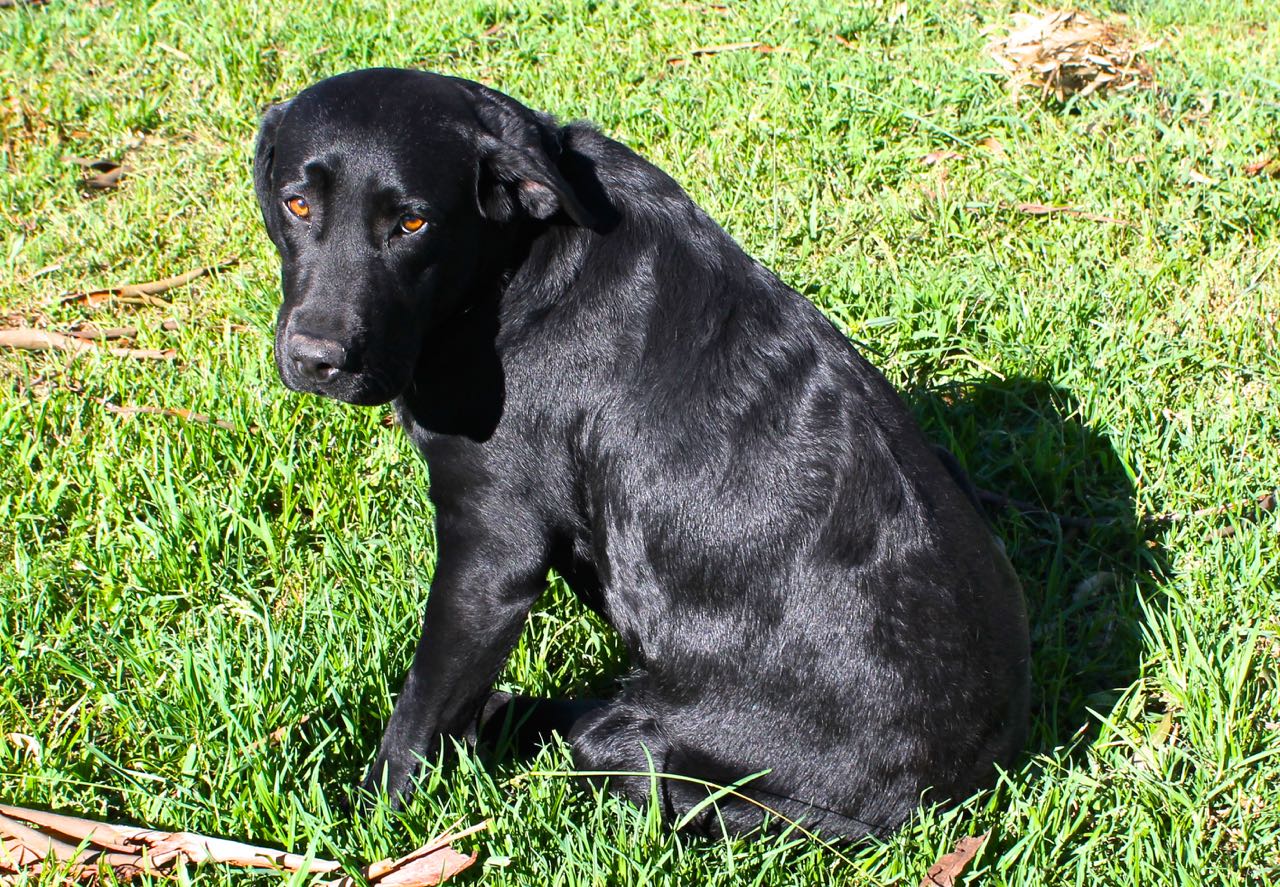 PEDIGREE | Arroser Ebony
Arroser Ebony
PARENTS
GRANDPARENTS
GREAT GRANDPARENTS
SIRE: Driftway Take The Lead
S: SUP.CH. Driftway Special Envoy

S: CH. Driftway Chivas Regal

D: CH. Driftway Mercedes

D: Driftway Surya

S: CH. Driftway Special Vintage

D: Driftway Wind Song

DAM: Lacote August Oak
S: Chablais Pierre (IMP CAN)

S: CAN. CH. Chablais Brookhill Joss (CAN)

D: CAN. CH. Chablais Delorme Ziggy (CAN)

D: Lacote The Star Miley

S: AM.CH. CAN.CH. CN.CH. Chablais John Kaffe (CAN)

D: Croftsway Blackberry (IMP NZL)